Big View Tab: Your Data at a Glance
Sometimes, when you measure a parameter, you want to consult its data quickly and punctually. This is what the Big View tab of the DracalView software is for.
It is suggested to start with choosing to display units and aliases in Big View.
Then, change the alias of the channel or channels to display.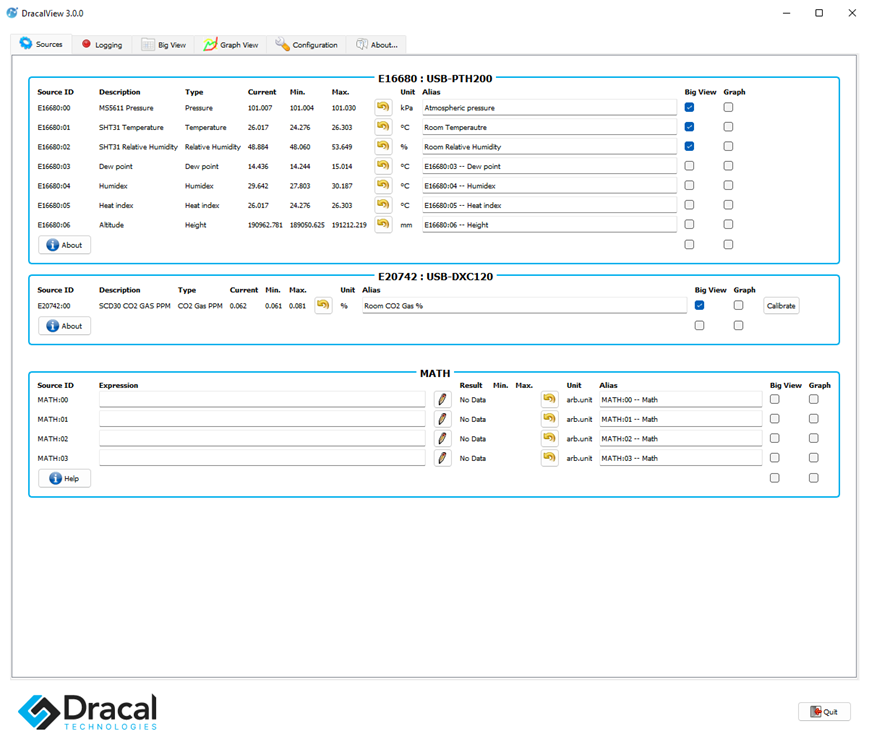 Finally, check the 'Big View' box and click on the "Big View" tab to see the result.
Visualization and data logging made easy, saving you precious time!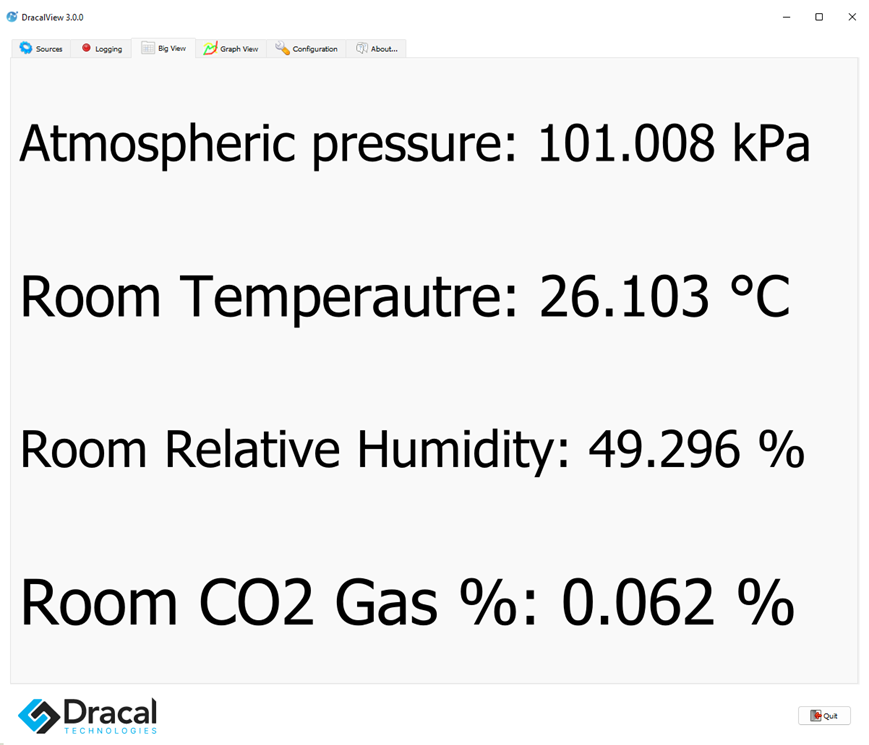 For more details, watch this short video tutorial.