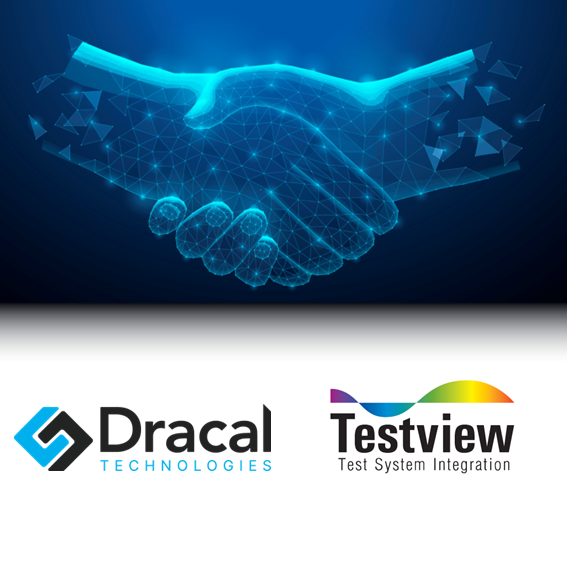 PRESS RELEASE – FOR IMMEDIATE RELEASE
Dracal Technologies Forms West Asian Distribution Partnership with Testview
Brossard, Quebec, Canada, February 08, 2023 – Dracal Technologies has signed a representation agreement with Israel-based Testview for the distribution of its precision USB sensors and Plug & Log solutions across the region.
"Testview stands out through its culture of discovery and innovation, which explains its strong presence in the area" says Ariane Garon, President & CEO, Dracal Technologies. "This new partnership will make it easier for all our current and future clients to access the whole inventory of our USB precision instruments and data acquisition solution."
"Adding Dracal Technologies products to our existing portfolio allows us to provide our clients with more accurate, more reliable and longer-lasting measurement options, providing greater ease of use not only for measurement instruments, but also for their data integration solutions," adds Assaf Yarden, Testview's CEO. "This is totally aligned with the needs of the engineering industry today."
The growth and expansion of Dracal Technologies is based on an ever-widening network of partners with whom it can build trustworthy relationships. That's why the Canadian company is so thrilled to collaborate with TestView to ensure first-rate support for its client.
About Dracal
Established in 2011, Dracal Technologies is a Quebec (Canada) based company innovating in the field of advanced electronics and software development. For the past 10 years, it has positioned itself as a facilitator in the field of precision data acquisition. Its highly qualified team is driven by a desire to eliminate all barriers to the implementation of simple or complex projects for which precision data is required. Straightforward, robust, precise and accessible, Dracal's USB sensors and measuring instruments are used in more than 35 countries (and counting), in an impressive array of industrial, technological, scientific and academic projects. www.dracal.com
About Testview
Testview is the leading company in Israel for the development of automated test systems and LabVIEW™ based software. Testview was founded in 2009 as a service-oriented company in the fields of test system automation, instrument control and DAQ applications. It supports the easy use of Dracal high-precision environmental sensors in various measurement environments in the field. www.testview.co.il