Modular OEM integration of calibratable sensors with AVL
Discussion with AVL's Product Manager - Automotive in-vehicle & Software
″The previous version of the M.O.V.E system control used two analog sensors for ambient condition measurements. We had an internal sensor for measuring atmospheric pressure and an external sensor for temperature and relative humidity. This sensor setup had two main issues. First, since the internal pressure sensor was hard-wired into the system, the periodic calibration task required customers to send the entire system control box to the calibration laboratory. This resulted in weeks of operational disruptions and downtime for our customers, which was a major inconvenience for them. Second, the analog nature of the internal pressure sensor made it difficult to obtain precise and consistent measurements. Calibration was a lengthy process that required significant effort and expertise, contributing to even longer downtime.

As customer experience is of paramount importance to AVL, we decided to address the situation and began exploring different ways to simplify our system, with the ultimate aim of enhancing customer satisfaction by simplifying the calibration task for them.

That's when we discovered Dracal and saw that its sensor solution could help us solve the problem more quickly and easily than we had anticipated. It became clear that the Dracal sensor was actually working to solve our problem when we witnessed 1) the significant reduction in calibration time, 2) that measurements were more accurate and consistent, and 3) that our customers no longer had to send the entire system for calibration, which was actually a game-changer in terms of operational efficiency and customer satisfaction.

The key differentiators were that the Dracal sensors are digital, interchangeable, and offer an easy calibration process for our customers, without any downtime at all. They can continue to use their M.O.V.E system control by simply swapping the sensor. As a bonus for us as integrators, the ability to combine all the necessary measurements into a single, reliable digital sensor that was remarkably easy to integrate into our existing system enabled us to deploy the solution much more quickly than we had anticipated.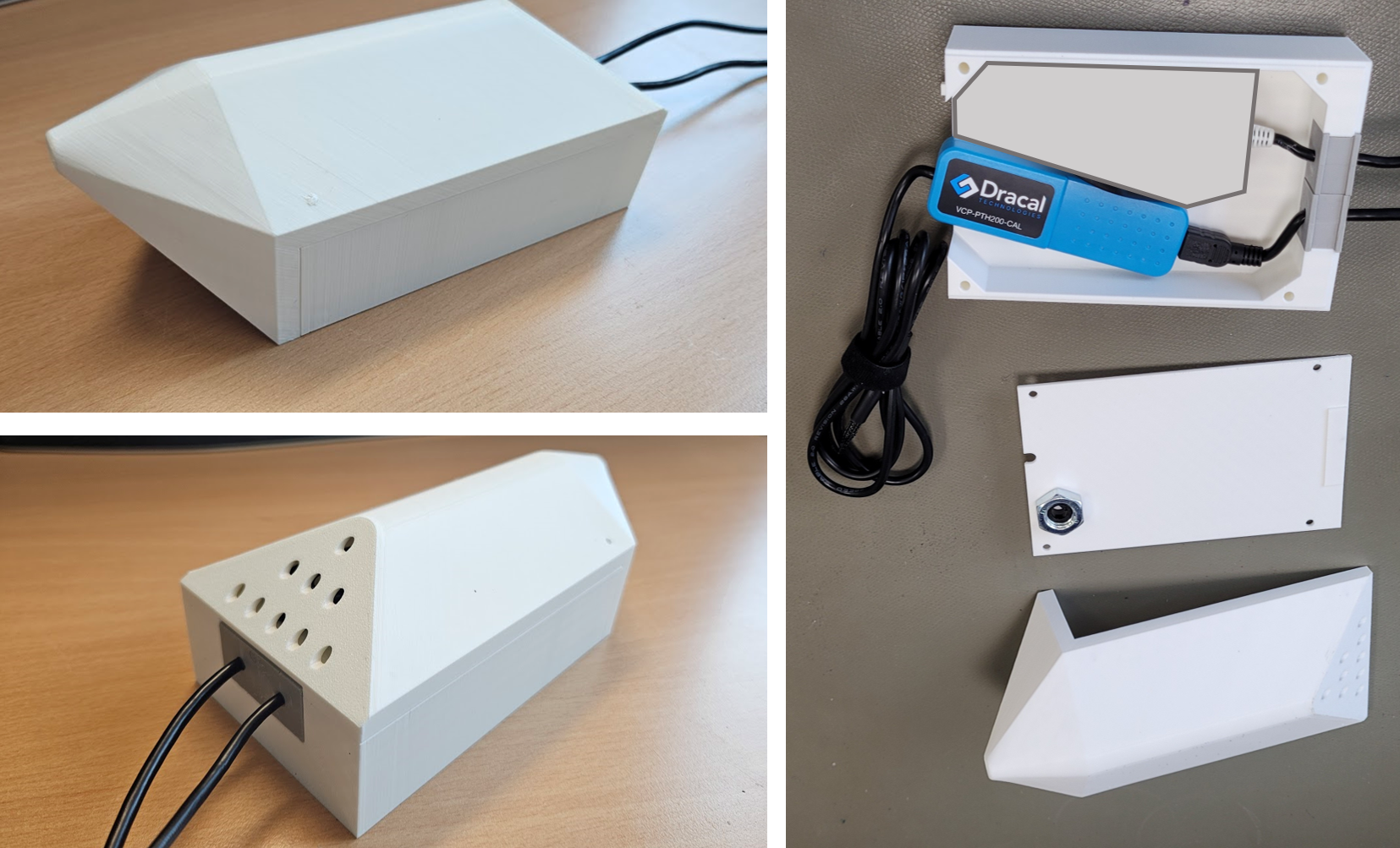 With Dracal sensors as part of our M.O.V.E system control, our customers are no longer inconvenienced by the need to send their entire systems for calibration, which has improved their experience and reduced downtime. Overall, the adoption of the Dracal sensor has enhanced the reliability and ease of operation in our product, making it a more appealing and efficient solution for our customers.″
Mirko Rossi, Product Manager - Automotive In-Vehicle & Software at AVL
Industry
Engineering and testing services applied to the development of the green automobile
Customer
AVL is one of the world's leading mobility technology companies for development, simulation and testing in the automotive industry, and beyond. Drawing on its pioneering spirit, the company provides concepts, solutions and methodologies for a greener, safer and better world of mobility. From ideation phase to serial production, the company covers vehicle architectures and platform solutions including the impact of new propulsion systems and energy carriers. As a global technology provider, AVL's offerings range from simulation, virtualization and test automation for product development to ADAS/AD and vehicle software.
Project
Development and manufacture of a complete RDE (Real Driving Emission) solution for the design and manufacture of eco-responsible vehicles, supporting the implementation and adoption of future Euro 7 legislation for the automotive industry. 
Implementation
Development of M.O.V.E in-vehicle measurement platform  supporting all global Real Driving Emission (RDE) test requirements and the upcoming Euro 7 legislation.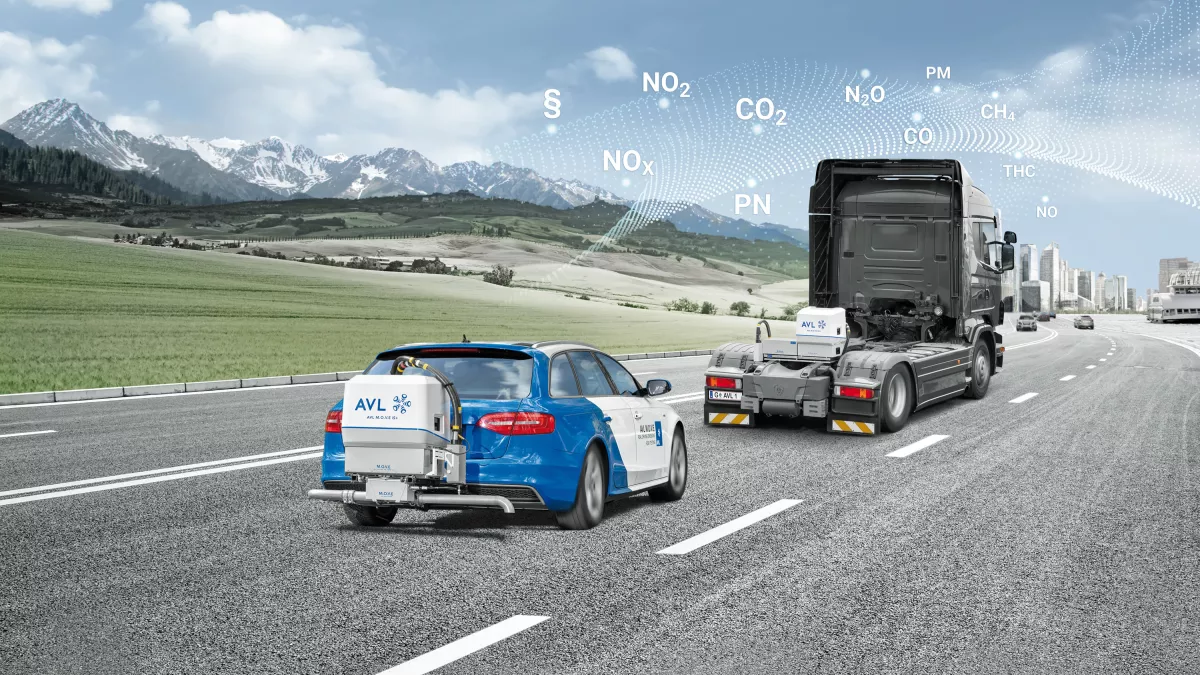 Dracal Products
VCP-PTH200-CAL + certificates
Contribution to the project
Dracal sensors are an integral part of the AVL M.O.V.E System Control Advanced module, a next-generation platform with enhanced capabilities that simplifies calibration with integrated external ambient sensors. This robust, central device integration and data acquisition tool ensures valid measurements via automated checks and workflows for PEMS and in-vehicle tests. The AVL M.O.V.E System Control Advanced module use the VCP-PTH200-CAL sensors inside a 3D printed housing mounted on the roof of the test-car via magnets (see picture on the left). This housing was designed by AVL's team to prevent the pressure sensor from measuring dynamic pressure as well as protect it from direct rain droplet to avoid saturation. The system also combines data from the Dracal sensor with a GPS sensor, so that all ambient condition sensors are combined in a single "device" or box.
Customer Feedback
Dracal all-in-one sensors with simplified calibration mechanism (-CAL option) and COM communication option (VCP option) enable the development of modular OEM products whose interchangeable components bring unrivalled value to the end-user in terms of simplicity and time savings.