Dracal Technologies partners with Essco Calibration Laboratory for U.S. sensor calibration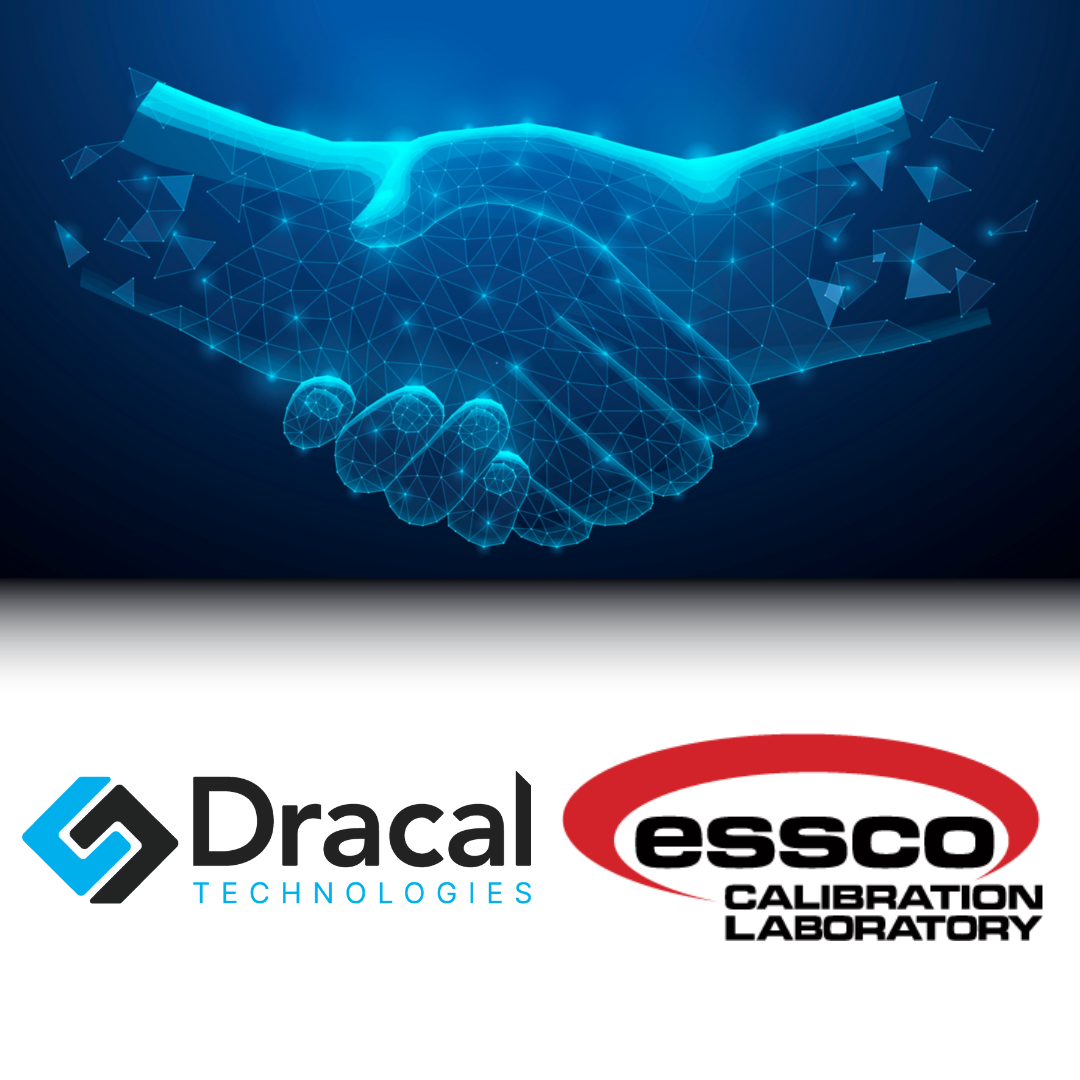 PRESS RELEASE – FOR IMMEDIATE RELEASE
Dracal Technologies and Essco Calibration Laboratory Partner for Sensor Calibration in the United States
Brossard, Quebec, Canada, November 2nd, 2023 – Dracal Technologies is proud to announce the signing of an agreement between Dracal Technologies and Essco Calibration Laboratory in the United States. Essco is an ISO/IEC 17025:2017 accredited laboratory with over 50 years of experience in the calibration of measuring instruments.
"I am very pleased to enhance Dracal's support offering for all our customers in the important American market by providing access to an approved calibration laboratory closer to their location," said Ariane Garon, President and CEO of Dracal Technologies. "Essco has been calibrating Dracal instruments for a long time and has repeatedly demonstrated their exemplary precision and outstanding professionalism, making them a partner we confidently recommend to our customers."
"Essco Calibration Laboratory is excited to have a strategic partnership with Dracal Technologies, supporting the calibration needs of our mutual customers," said Tom Materson, Business Development Manager at Essco Calibration Laboratory. "Dracal's approach of allowing data input outside the chamber results in more accurate adjustments, particularly when averaging measurements over extended periods, instilling confidence in the devices' precision."
About Dracal Technologies Inc.
Dracal Technologies, a Quebec-based company founded in 2011, specializes in cutting-edge electronics and software development. Its mission is to facilitate access to precision data by removing barriers and providing simple and robust solutions. Its highly skilled team is dedicated to creating a precision measurement ecosystem based on USB technology, offering quality, accurate, and readily accessible products. Dracal Technologies is committed to sustainability, adaptability, and data harmonization, with a focus on customer satisfaction and excellence. The company's goal is to simplify the work of scientists and engineers to accelerate progress. Dracal Technologies' comprehensive and user-friendly DAQ solution is deployed in more than 35 countries across various industrial, technological, scientific, and academic projects. www.dracal.com
About Essco Calibration Laboratory
Essco Calibration Laboratory, a Massachusetts-based company founded in 1961, specializes in calibration services for a wide variety of commercial test equipment. Calibration capabilities include electronic, mechanical, fibre-optic, temperature, humidity, pressure, mass flow, and torque instrumentation. With a dedication to expert quality and a strong commitment to customer satisfaction, the company is well-positioned to meet the needs of a variety of industries, including pharmaceutical, medical device, life science, biopharma, aerospace, automotive, and various others. The Essco quality system is accredited to ISO/IEC 17025:2017 by NVLAP, lab code 200972-0, and all calibrations are traceable to the National Institute of Standards and Technology (NIST) or other National SI Sources. www.esscolab.com