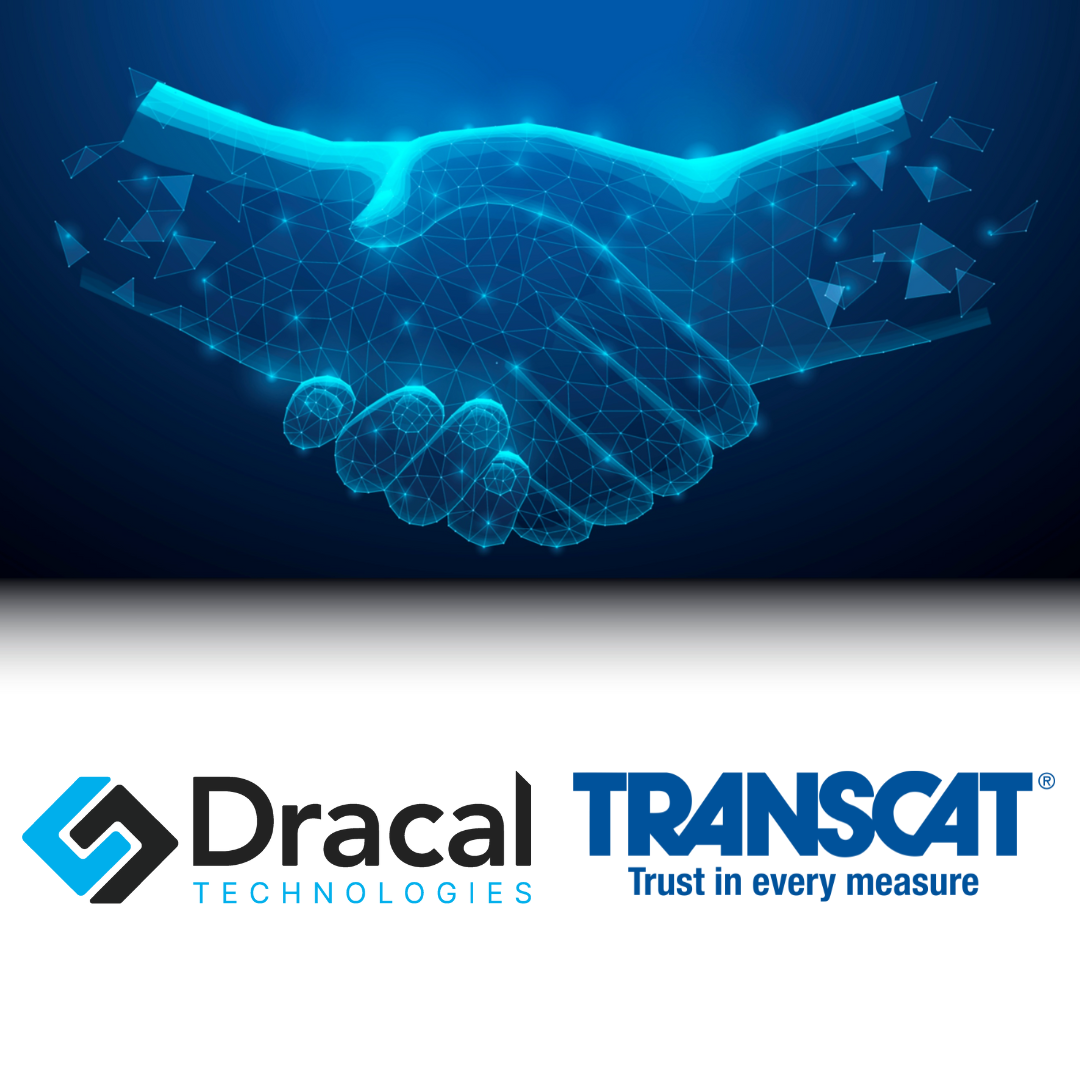 PRESS RELEASE – FOR IMMEDIATE RELEASE
Dracal Technologies and Transcat strengthen collaboration by expanding their partnership for the distribution of measuring instruments
Brossard, Quebec, Canada, October 24, 2023 – Dracal Technologies is proud to announce an agreement with Transcat, a leading provider of accredited calibration services, enterprise asset management services, and value-added distributor of professional grade handheld test, measurement, and control instrumentation. Their commitment to customer service and their meticulousness make them an ideal partner, sharing the same values as Dracal Technologies.
"Our partnership with Transcat Canada for the calibration of our devices has already brought us great satisfaction. Today, we are delighted that our precision instruments are now part of the product range offered by Transcat", says Ariane Garon, President and CEO of Dracal Technologies. "Thanks to this new partnership, users interested in Dracal measuring instruments can now receive them pre-calibrated or even rent them. These are services that we couldn't offer before, but we are thrilled to be able to provide them to our customers now."
"Dracal Technologies fits perfectly into our offering of measuring instruments," adds Christina Spearman, Vendor Manager at Transcat. "Dracal's comprehensive solution, including both instruments and software tools, allows us to offer precision instruments in a unique niche."
Dracal Technologies provides measuring instruments that fulfill a specific need for data acquisition, for which there is a scarcity of solutions in the current market. Their comprehensive solutions, comprising instruments and software, enable quick and near-instant deployment of USB data acquisition systems. With their autonomous, modular nature and seamless integration with existing systems, Dracal Technologies greatly facilitates the implementation of these solutions.
About Dracal Technologies Inc.
Dracal Technologies, a Quebec-based company founded in 2011, specializes in advanced electronics and software development. Their mission is to facilitate access to precision data by removing barriers and providing simple and robust solutions. Their highly skilled team is dedicated to creating a precision measurement ecosystem based on USB technology, offering high-quality, accurate, and readily accessible products. Dracal Technologies is committed to sustainability, adaptability, and data harmonization while emphasizing customer satisfaction and excellence. Their goal is to simplify the work of scientists and engineers to accelerate progress. www.dracal.com
About Transcat
Transcat, Inc. is a leading provider of accredited calibration, repair, inspection and laboratory instrument services, as well as a leading value-added distributor that markets, sells, and rents new and used national and proprietary brand instruments. Transcat is focused on providing best-in-class services and products to highly regulated industries, including pharmaceutical, biotechnology, medical device and other FDA-regulated businesses, as well as aerospace and defence, and energy and utilities. Transcat provides periodic on-site services, mobile calibration services, pickup and delivery, and in-house services at its 24 Calibration Service Centers strategically located across the United States, Puerto Rico, Canada and Ireland, and services at 20 embedded customer-site locations. www.transcat.com