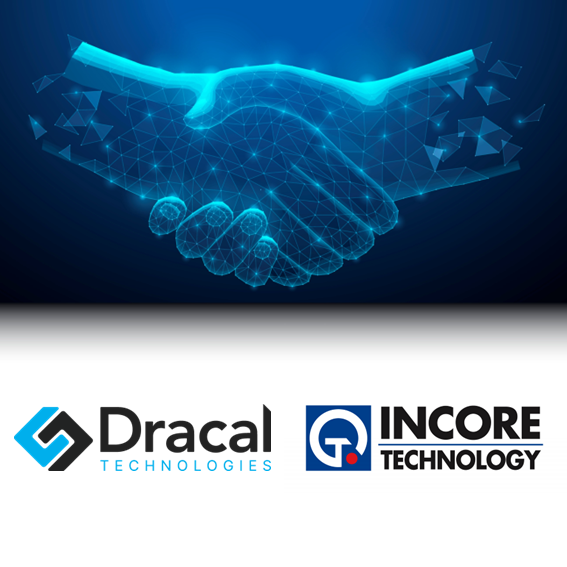 PRESS RELEASE – FOR IMMEDIATE RELEASE
Dracal Technologies partners with Incore Technology for the distribution of its products in South Korea
Brossard, Quebec, Canada, January 25, 2023 – Dracal Technologies is pleased to announce a distribution partnership in South Korea with Incore Technology. The two companies have signed a distribution agreement in which Incore Technology is designated as an official distributor of Dracal's measuring instruments in South Korea.
This collaboration supports Dracal's goal of making its simple precision measurement acquisition solutions more accessible, allowing more engineering and biomedical technology projects to use its Plug & Log solution for instant precise data acquisition. Dracal carefully selects its accredited partners to provide their clients with the best and most seamless service. Every partners meets Dracal's high standards of excellence in terms of expertise, professionalism and delivery.
"This partnership agreement with a reputable company like Incore Technology represents a once-in-a-lifetime opportunity to enter a promising but difficult-to-enter market," says Ariane Garon, CEO and President of Dracal Technologies. "Incore Technology has impressed us with its know-how and great proactivity in assisting its customers with their measurement and data acquisition needs," she adds.
"We are proud of the trust Dracal Technologies has placed in us by appointing us as their representative here in South Korea," Mr. Hong Kyung Pyo (홍경표) says. "This collaboration with Dracal is a natural fit with our positioning as experts in test and measurement solutions," he adds.
About Dracal
Founded in 2011, Dracal Technologies is a Quebec (Canada) based company innovating in the field of advanced electronics and software development. For the past 10 years, they've positioned themselves as facilitators in the field of precision data acquisition. Their highly qualified team is driven by a desire to eliminate all barriers to the implementation of simple or complex projects for which precision data is required. Simple, robust, precise and accessible, Dracal's USB sensors and measuring instruments have been adopted in more than 35 countries (and counting), and they've been used in an impressive array of industrial, technological, scientific and academic projects. www.dracal.com
About Incore Technology
Incore Technology Co, Ltd is a South Korean manufacturer of inspection, test, and measurement instruments. Founded in 2011, Incore Technology offers a variety of testing solutions in the defense, electric power, education, railway, and manufacturing industries. With the goal of assisting their customers in achieving their objectives, they develop, supply, and distribute test and measurement equipment that enables them to develop better products faster. As a customer-focused company, they guarantee that their customers will receive equipment that will truly benefit them on time. www.incoretech.co.kr